Le Stanze Di Ferenc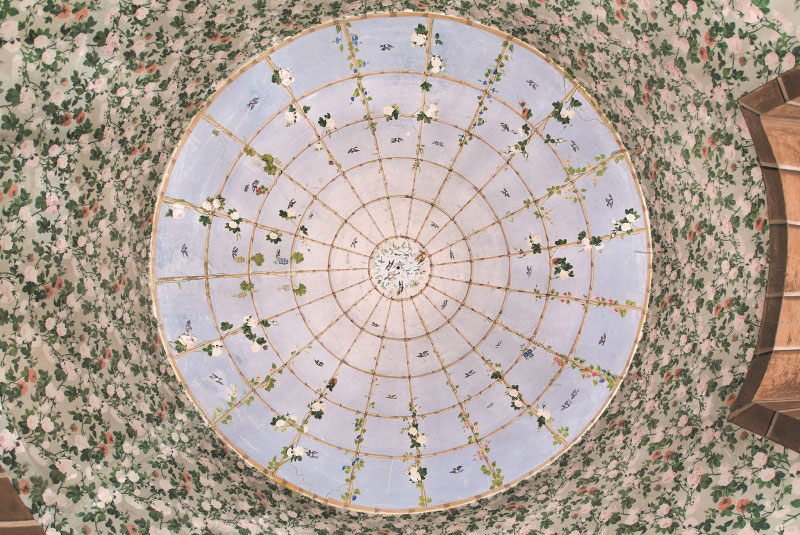 In collaboration with:
aA29 Project Room Gallery
Opening:
Inaugurazione mostra
Lunedì, 17 dicembre 2018
Ore 17,00
Villa d'Este, Tivoli RM 
"If today, in a liquid and post-media context, art rethinks itself and its strategies, what will tomorrow be the ultimate needs on which the artists will reflect? If the culture of representation seems to have been overcome, the forthcoming research no longer tends to disappearance, but perhaps it reaches a new awareness closely linked to contextual functionality while operating with actions of reduction, omission, theft from digital media and distributed degeneration ".
This is what Andrea Bruciati, director of the Autonomous Villa Adriana and Villa d'Este – Villae declares programmatically, illustrating Le Stanze di Ferenc (17 December 2018 – 17 February 2019), an exhibition presenting 14 artistic proposals aimed at enhancing the apartment that hosted the musician Franz Liszt (1811 – 1886) at Villa d'Este for long time, of which an intimate and romantic studio is conserved, covered with the original nineteenth-century tapestry with a refined floral ramage. The project is a pioneer in Italy to investigate the expressive potential of wallpaper in the 21st century, a medium unjustly considered lacking in appeal and minor according to the prejudice of most, but which now returns to attention in a context such as that estense, unique in representing the essence of beauty and its sense of the wonderful. With this initiative, which aims to present itself as the first of a series of events that focus on experimentation linked to traditional artistic techniques, the Institute plans to schedule a research and a reflection on the obsolete production / reproduction techniques. One of the objectives that the Villaes set themselves is in fact to become a sort of 'laboratory yard' for the debate on all mechanisms linked to vision, and their value, of which it is the undisputed spokesperson and protagonist. "With this project the Institute intends to promote research and contemporary artistic expression by dialoguing with tradition, innovating it from within, questioning its founding foundations," the director reiterates. "We are, for the first time in history, fumbling in the plethora of information and so, at the end, there are so many unwanted images that contaminate our own cognitive bases. In this scenario of saturation, the artists only seem to remain the need to free themselves and restore an ineffective surface to the gaze, to take possession of the vision that uses the retinal function and is not dominated by it ". Consequently, the most representative projects designed to be reproduced on wallpaper, among the more than 80 artistic proposals submitted as part of an international call for tenders announced last April, are presented with Le Ferenc's Rooms. The competition, which by its very nature had an unprecedented transversal conformation, drew the interest of a large group of professionals – including artists, architects, interior decorators and creative groups – who carried out an inspection in Tivoli to better interrogate the environmental context. The choice was therefore carried out on a standard format that could be repeated on expanded contexts, and was carried out at the discretion of the Director, assisted by the various interlocutors of the Institute, including: Davide Bertolini (art historian), Giulia Floris (art historian), Fabio Sedia (architect) and Elisabetta Ciniglio (technical manager). Have been identified all the solutions that enhance the artistic and historical peculiarities and better interpret the genius loci of the Villa. Printed on fabric, the most significant and significant projects will be displayed with a view to recovering a rich albeit little-known artistic tradition based on a highly skilled craftsmanship, declined according to a language crossed by the suggestions and looks of our present.
Selected authors:
Serena Bellini (Trieste, 1969)
Thomas Braida (Gorizia, 1982)
Marcella Brancaforte (Catania, 1963)
Linda Carrara (Bergamo, 1980)
Roberta Di Laudo (Agnone, 1994)
Maria Grazia Galesi (Scicli, 1988) and Sasha Vinci (Modica, 1980)
Eva Germani (Riccione, 1973)
Mariangela Levita (Aversa, 1972)
Daniele Marzorati (Cantù, 1988)
Silvia Moro (Milan, 1971)
Simone Pellegrini (Ancona, 1972)
Giusy Pirrotta (Reggio Calabria, 1982)
Matteo Stucchi (Clusone, 1992)
Sulltane Tusha (Durazzo, 1988)
The proposals are made on fabric by FIB (Photoetching Industrial Bergamo), technical sponsor of the initiative.
Exhibition Le stanze di Ferenc: carte da parati e nuova progettualità
Edited by Andrea Bruciati
Villa d'Este, Tivoli RM
17 December 2018 – 17